You must get a permit to wear a mask on halloween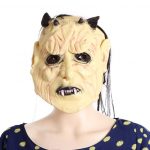 Wow, these law makers really need to think about what laws they are putting in the book.
17-32 Mask or disguise–Wearing.
No person shall wear a mask or disguise on a public street without a permit from the sheriff.
(Code 1959, 4237.2)