Bonus points for scenic vistas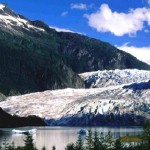 Juneau has a weird law that awards bonus points … presumably to developers? (maybe?) – So what do you get for your bonus points?  Is that like a frequent flyer miles?
04 CBJAC 040.010 Scenic vistas.
(a) Policy. Development which is designed and sited on land in such a way as to preserve scenic vistas visible from public places may be awarded bonus points.
(Eff. 02/19/88)