It's illegal to fart in public after 6PM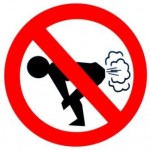 I guess Florida take their clean air act seriously with an anti-fart law, however it's only illegal after 6pm…. At what time does the clock start on legal public farting?

IdiotLaws.com Editor Commentary: I'm not sure who on my staff added this in 2007 but somehow it's still here in 2015. Assholes....